The Midwest isn't "just" full of fields and farming – it is a really beautiful area in the United States to explore and enjoy the scenery in your new or used RV! As you're making your vacation plans for this year, don't overlook these vacation destinations in the Midwest.
Gooseberry Falls State Park
If you love waterfalls, head to Gooseberry Falls State Park in Minnesota! It's a gorgeous state park and ready to welcome your family.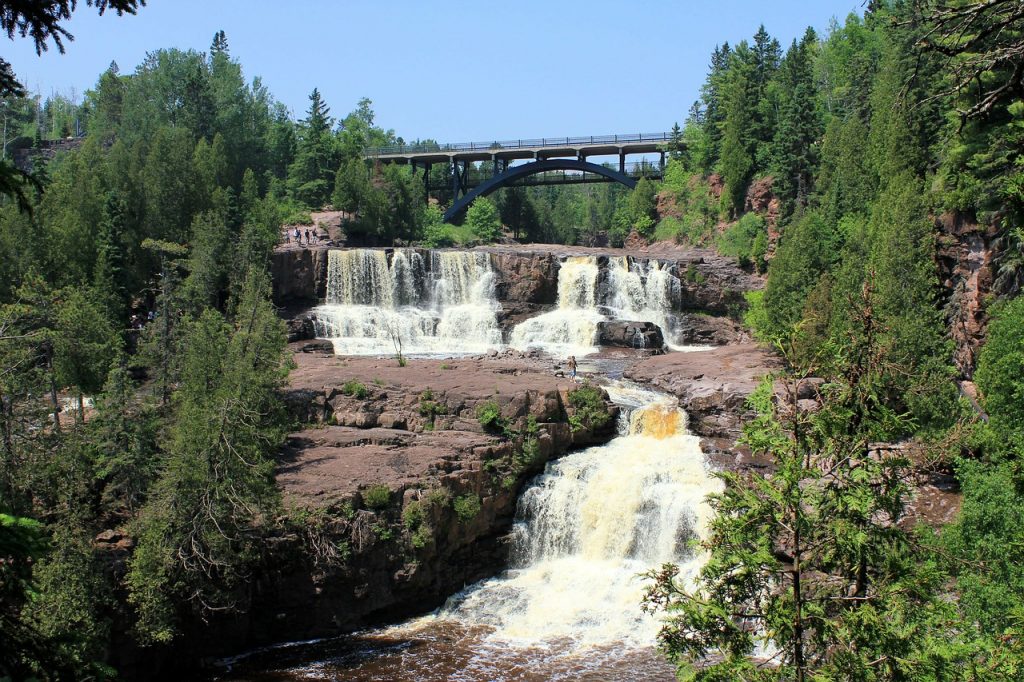 The website offers the following information:
Gooseberry Falls is the gateway to the North Shore. It is known for its spectacular waterfalls, river gorge, Lake Superior shoreline, and north woods wildlife.
Listen to the thunderous roar of the Upper, Middle and Lower Falls of the Gooseberry River as it plummets through a rocky gorge. Watch for waves, ships, or the moon rise on Lake Superior from an ancient lava flow known as the Picnic Flow.
Hike or ski to see the Fifth Falls through a forest of evergreens, aspen, and birch, and enjoy camping in modern campsites, picnicking, and relaxing along the Lake Superior shoreline or the Gooseberry River.
Get more information here!
Indiana Dunes National Park
Your whole family will love Indiana Dunes National Park! Come for the biking, hiking, horseback riding, beaches, and more. You'll find more than 50 miles of hiking trails and 14 trail systems to explore, and upwards of 37 biking trails.
It's a perfect place to visit, especially if you want to load up all your outdoor cargo and gear in your toy hauler. Find out more about this National Park here!
Devil's Lake State Park
Don't be fooled by the name – Devil's Lake State Park in Wisconsin is a beautiful park and perhaps the most popular park in the state for visitors! The website shares the following:
Situated along the Ice Age National Scenic Trail, Devil's Lake State Park offers magnificent views from 500-foot quartzite bluffs overlooking a 360-acre lake. Visitors enjoy nearly 30 miles of hiking trails, lakeshore picnic areas, swimming beaches, paddling opportunities, and year-round naturalist programs.
With all of the outdoor recreation opportunities, you'll find plenty of things to do for days on end! Get more information here.
The Midwest is truly full of beautiful camping destinations – and this is your year to see them! Contact us today for help getting on the road affordably in a new or used RV!